Quantities: Serves 6 | Preparation Time: 40 min | Cooking time: 55 min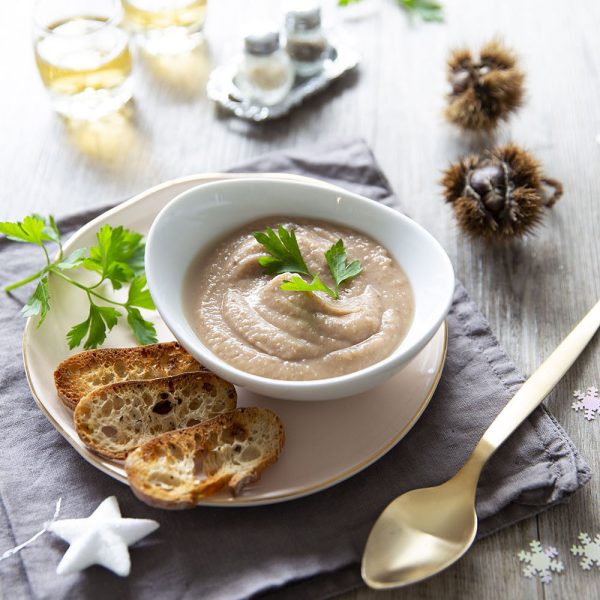 600 g of fresh chestnuts
1 big onion
1 tablespoon of vegetable stock
a drizzle of Emile Noël DHA organic vegetable oil


 
– Cut the fresh chestnut cross-wise to split them for easier cooking.
– Drop them in a saucepan of salted boiling water. Cook them for 40 min from the time of reaching boiling point.
– Peel and quarter the onion.
– Drain the chestnuts and wash them under cold water to cool them. Then peel them.
– Put the chestnuts in a big casserole with cut onions, vegetable stock and 80 cl of water. Cook for 15 min.
– Grind finely by adding a little water if required to thin down the soup. Adjust the salt if required.
– Serve in bowls with a drizzle of Emile Noël DHA organic vegetable oil.